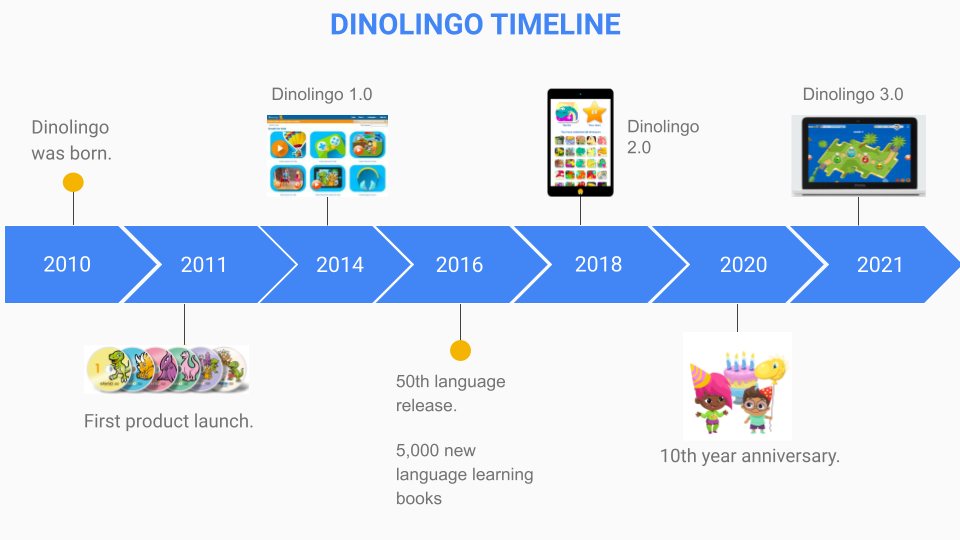 January 2010
Serdar, the founder of DinoLingo, ended his hopeless search to find an age appropriate, engaging language learning program for his child.
May 1st 2010 – The DinoLingo was born.
Serdar, with a background in TV productions, along with his brother, a professor in marketing, after consulting with a number of educators came up with the theory of an entertaining language program for children.
August 2011 – First product release
Polish for kids DVD set published. Manufactured in the United States, Polish learning DVDs started to ship worldwide.
July 2013 – 34th language release
200 contributors; teachers, translators, language experts, artists, musicians and actors involved in the massive project, the company releases its 34th language course and adds more products into its packages, such as flashcards, posters, CDs and books.
June 2014 – DinoLingo 1.0 was launched.
A fully remote, online subscription based language learning platform for kids.
April 2016 – 50th language release + 5,000 new eBooks (ePub)
These illustrated ePubs are distributed through Barnes and Noble, Amazon, Google and Apple and through major library and school distributors.
August 2018 – DinoLingo 2.0 was launched.
The new online website and app is launched by adding bunch of new features, the gamification technique and expanding the curriculum.
September 2019 – No more DVDs or physical products.
DinoLingo stops manufacturing and shipping physical products altogether and focuses on the online subscription model.
May 2020 ~ Happy 10th year anniversary.
December 2021 ~ Dinolingo 3.0 was launched.
A resigned website and app with a new business model, a new structure, detailed reporting tools and more content.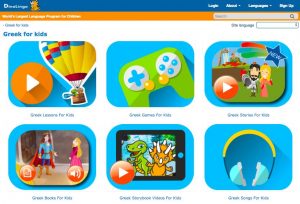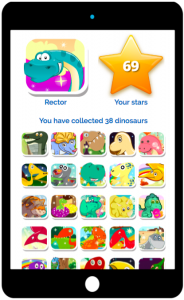 DinoLingo 3.0
DinoLingo 2013 Youtube commercial (1:31 min.)